ObjectBright specializes in Web Design and Development, Internet Marketing, and Database and Software Development, providing enterprise-level services and solutions to its global clientele.
With offices in Canada, the U.S. and the Philippines, ObjectBright is a leading provider of web design and application solutions for Windows, Mac OS and Linux, and product development services for the new generation of mobile platforms like iOS, Android, Blackberry OS, Symbian and Windows Phone 7.
Our highly experienced team of marketers, developers and engineers make ObjectBright an ideal partner in both web marketing and software development. We focus on cutting-edge technologies in the software industry and on the continually evolving challenges of the online arena.

ObjectBright provides its clients with experience, leadership, as well as cost-effective and up-to-date resources required for their future vision. ObjectBright is committed to creating high-quality and high-value products. ObjectBright partners with its clients for the full software lifecycle, from specification and design, to implementation and testing. After a product is released, ObjectBright remains available to the client, providing ongoing support or scaling up rapidly to develop new versions. The end result is a superior product and increased profits for the client.

Continual improvement and commitment to quality are critical elements of ObjectBright's Quality Policy. With a recognized Quality Management System in place, ObjectBright is well-positioned to serve its customers and demonstrate its commitment to quality and continuous improvement in meeting or exceeding customer requirements.
Management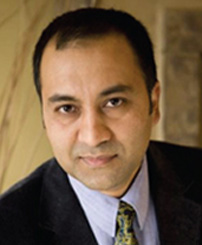 Sukhjit Bassi CEO
Sukhjit Bassi, Chief Executive Officer, has over 20 years of experience in the Information Technology industry and Information Technology departments of various other industries like Pharmaceutical and BioTech. The last 7 years of this has been in a leadership role. He has worked and consulted for a large number of fortune 500 companies in Asia as well as North America.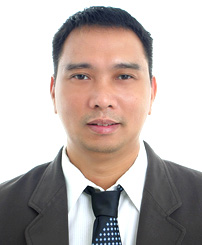 Russell Limcangco, VP Business Development
Russell manages the Philippines business development operations for ObjectBright Inc. He helped establish the business process outsourcing division of a US company in the Philippines and has managed its finance, payroll and operations for 5 years.He has a degree in Applied Mathematics major in Operations Research from the University of the Philippines.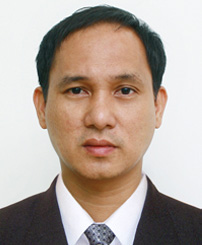 Ivan Fernandez, Director, Technical Operations
Ivan manages the Philippines technical operations for ObjectBright Inc. He has over 10 years of experience in Information Technology. He has managed the IT technical operations at a business process outsourcing division of a US company in Manila for 3 years. Mr. Fernandez holds a BS in Computer Science from AMA University, Makati.
We have worked with many Fortune 500 and 100 companies in the financial, insurance, biotech and pharmaceutical industries.
We would be happy to provide customer references.